4 Non-Negotiable Items for Any Auto Preventative Maintenance Checklist!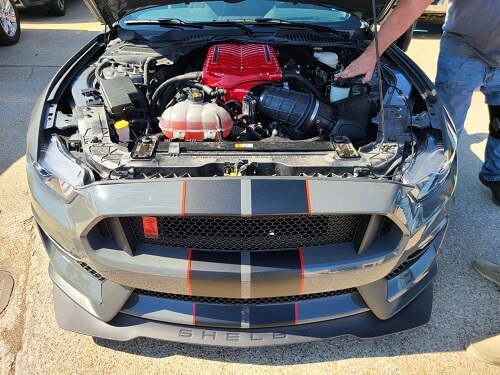 As a car owner in Rowlett, TX, you know preventative maintenance is the key to your vehicle's longevity. But modern cars are more complex than ever. And that makes understanding their maintenance schedules a chore. 
Fortunately, Accelerate Auto Repair has you covered. As the best auto repair and maintenance facility in Rowlett, TX, we'll help you stay easily on top of your car's maintenance schedule. 
To help you do it, we've prepared this simple, easy-to-use car maintenance checklist. It outlines key preventative maintenance services to ensure your vehicle is in tip-top condition.
1. Oil and Oil Filter Changes
Getting regular oil and oil filter changes is probably the most important of all the vehicle maintenance services. That's because the oil in your car plays an outsized role in the performance and durability of your car's engine.
However, engine oil doesn't last forever. Over time and with the wear-and-tear from driving, it will break down and get dirty. 
Once that happens, it can't properly lubricate the hardest-working engine parts—and that's a major problem. For most drivers in Rowlett, TX, you need to get an oil and oil filter change roughly every 5,000 to 7,500 miles. 
However, not all cars are created equally. Thus, it's imperative to refer to your owner's manual for specifics about your vehicle. If you keep up with oil and filter changes, your engine will reward you with years of trouble-free operation.
2. Fluid Exchange Services
Your car's oil is not the only consumable car fluid you need. It also relies on coolant, brake fluid, and in some cases, power steering fluid. 
Your vehicle requires your fluid to perform no matter what it is. It's best practice to check your fluids regularly. If you notice any of your car's fluid levels dropping abnormally fast, you should contact Accelerate Auto Repair in Rowlett, TX as soon as possible. 
Another key item on our maintenance checklist is to have filter flush and exchange services as suggested by your car's manufacturer.
3. Brakes Maintenance & Repair
Your car's brakes and tires are critical components that require periodic maintenance. As the original safety feature on your vehicle, your brakes are tasked with bringing thousands of pounds of metal to a halt. While your brakes may work perfectly today, they will eventually need maintenance, service, and repair. 
Fortunately, manufacturers offer preventative maintenance suggestions and intervals. Whether it's brake pad replacement, brake rotor rotation, brake line flushing, or any other key maintenance item, it's imperative to perform brake services according to the manufacturer's suggestions.
4. Tire Inspection & Repair
Your tires are the only part of your vehicle that contacts the road, making them extremely important. This makes it important to show your tires the care and attention they deserve. 
A few of the top tire services that should be on any preventative maintenance checklist include:
Tire rotation
Tire alignment
Wheel balancing
Tire inspection
It's generally suggested to have a tire rotation at every oil change. But it would be best if you always referred to your owner's manual regarding other tire services. This way, you can extend the life of your tires, improve fuel efficiency, and help improve the safety of each tire.
Contact Accelerate Auto Repair for Preventative Maintenance in Rowlett, TX
Your vehicle is the second most significant purchase you're likely to make. The best way to protect your investment is to have regular preventative maintenance. Fortunately, the mechanics at Accelerate Auto Repair can help. 
We offer drivers a vast range of preventative maintenance services throughout Rowlett, TX. Moreover, we offer fast, cost-effective maintenance for all makes and models, including popular European brands like Mercedes-Benz, BMW, etc. 
Contact us today by filling out this form or calling us at 469-501-5115. You can also stop by our shop at 5201 Grisham Dr., Rowlett, TX 75088.
Had An Awesome Experience With Us Recently?
Have you recently brought in your vehicle to be serviced or repaired with us? We would love to hear all about it! Click the button below to leave your review.