4 Fantastic & Easy Off-Road Modifications for Your 4x4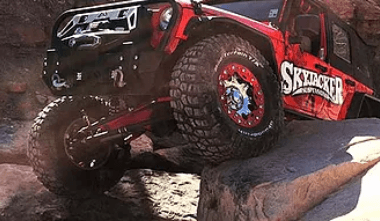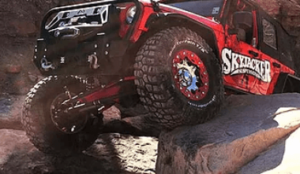 Are you looking for some rock-crushing, mud-slinging fun in Rowlett, TX? Before you take on the great unknown, you must be ready for whatever mother nature throws at you. Good thing the off-roading experts at Accelerate Auto Repair can help. 
As the leading shop for off-road modifications, we can install everything—from cost-effective off-road mods to the best off-road accessories. Regardless of your needs or budget, we can transform your vehicle into the off-road chariot you deserve. 
In this post, we've outlined our top four easy off-road modifications. Continue reading to learn more, and don't hesitate to contact our team for more information. 
1. Get Mud-Slinging Off-Road Tires.
Unfortunately, most stock 4X4 tires are not designed to handle rugged terrain. Thus, the first step is to ditch the set of factory all-season tires and grab premium all-terrain tires. These tires are designed to deliver excellent traction on all types of surfaces. 
If you're truly an enthusiast, consider installing mud tires. They are premium off-road tires engineered for extreme and challenging off-road conditions, such as snow, mud, sand, and more. 
2. Protect Your 4×4 with Skid Plates.
Most 4X4s are naturally equipped to handle the punishment of off-roading well. But some models have exposed underbellies, which can lead to severe damage from passing over rocks and other obstacles. 
A skid plate is one of the best yet cheapest off-road mods you can install to counter such situations. It's like armor that protects the vulnerable undercarriage. This way, you can go off-roading without fear and with more confidence.
3. Install a Lift Kit.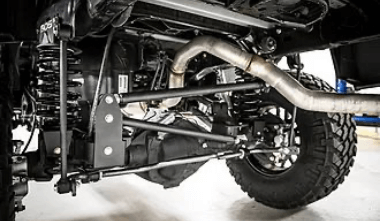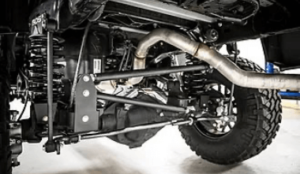 There are countless 4X4 vehicles on the market. However, just a handful of them come with the needed ground clearance for off-roading. If yours isn't one of them, you'll benefit by installing a lift kit.
A lift kit is a type of custom suspension that increases your vehicle's ground clearance. Some even make it possible for you to mount larger, more aggressive off-road tires. With the right lift kit, you can take almost any 4X4 over the most uneven and difficult terrain imaginable.
4. Get Rocker Protection. 
Your 4X4's rockers—the metal that runs between the front and back wheel wells—will take all kinds of punishment when you go off-roading. By installing rocker protection, you can prevent the damage they'd otherwise suffer. 
Simply put, rocker protection provides extra protection against tree branches, rocks, and other debris. They'll keep your 4X4 in shape to keep tackling trail after trail while still looking great. 
Reach Out to Accelerate Auto Repair If You Need Off-road Modifications in Rowlett, TX
There's no better place to bring your 4X4 to prepare for an off-road adventure than Accelerate Auto Repair. As the leading center for off-road modifications in Rowlett, TX, we sell and install all kinds of off-road modifications and accessories available anywhere. We'll help you equip your 4X4 to wherever you plan to roam.
Schedule an appointment by calling 469-501-5115 or filling out this form. You can also drop by our shop at 5201 Grisham Dr., Rowlett, TX 75088.
Had An Awesome Experience With Us Recently?
Have you recently brought in your vehicle to be serviced or repaired with us? We would love to hear all about it! Click the button below to leave your review.