How European Auto Repair Differs from Asian & Domestic Auto Repairs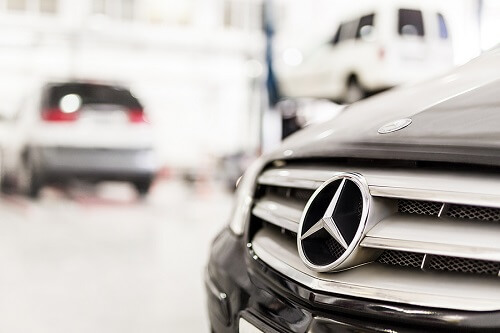 When finding the best vehicle repair solutions in Rowlett, TX, you have no shortage of options. However, not all vehicle repair facilities in the area are created equal, especially if you drive a European vehicle. 
In fact, there are exponentially fewer European car repair specialists than Asian and domestic ones. Why? Primarily because European vehicles have utterly different service requirements from Asian and domestic vehicles.
Fortunately, Accelerate Auto Repair is your one-stop auto repair shop in Rowlett, TX. Our experienced technicians specialize in maintenance and repairs for European, Asian, and domestic vehicles. 
Let's look at some differences in servicing European, Asian, and domestic vehicles.
European Car Models Have Often Different Features
To repair or maintain the most premium European vehicles, the mechanic must have a technical understanding of European, German, or Swedish engineering principles. That's because these vehicles are loaded with the latest, state-of-the-art features and driver-assistive technology that a domestic mechanic may not be aware of. 
European Vehicles Require Specialized Training
While vehicles are all designed to perform the same function, how European cars achieve this goal can vary significantly from domestic or Asian vehicles. As such, your mechanic must have the training and expertise to understand and make the proper repairs. 
As the top one-stop auto repair shop in Rowlett, TX, our mechanics have the expertise and training to improve your vehicle's performance and bolster its longevity. Our auto technicians are trained to repair and maintain virtually all European vehicles, like Audi, BMW, Mercedes-Benz, Volkswagen, and Land Rover.
European Auto Repair Has Unique Service Requirements
You must have your European car properly serviced and maintained according to the manufacturer's suggested intervals. But their requirements are often unique and not always the same as domestic or Asian vehicles.
Any experienced European specialist can quickly differentiate how a BMW or Mercedes-Benz is serviced compared to a Ford. Without this understanding, it's virtually impossible to uphold the exceptional European standard.
European Vehicles Require Different Tools
One of the key fundamentals to fast and effective vehicle repair is having the right tools for the job. However, with foreign car repair, the "right" tools are very different from those used in domestic or Asian car repair. 
Unfortunately, most domestic and Asian repair shops will not have the right tools to service BMW and other European vehicles properly. Failure to use the right tools, cutting corners, and looking to save a buck today can cost you exponentially more. 
Contact Accelerate Auto Repair for Foreign Car Repair in Rowlett, TX 
As the leading one-stop auto repair shop in Rowlett, TX, Accelerate Auto performs maintenance and repairs for virtually all makes and models. Best of all, our service is backed by world-class customer service. 
We go to great lengths to meet your needs and exceed your expectations at every turn. We provide a world-class experience that domestic-only or Asian-only repair shops can't offer.
Call us at 469-501-5115 or stop by our auto shop at 5201 Grisham Dr., Rowlett, TX 75088.
Had An Awesome Experience With Us Recently?
Have you recently brought in your vehicle to be serviced or repaired with us? We would love to hear all about it! Click the button below to leave your review.