Your First Choice For Quality Auto Repair
Accelerate Auto Repair is a one-stop shop for all types of automotive work. From basic maintenance to the most complicated repairs, we are ready to help you. Located at 5201 Grisham Dr. Rowlett, Tx 75088, we are passionate about cars and strive to provide top-notch professional services every day to each of our customer's vehicles. Our ASE Certified technicians are adept at solving all types of automotive issues and can provide all of your auto repair services needed to get you back on the road. We take pride in our work and operate with a fair, honest, and straightforward approach. We are the team to trust with your vehicle.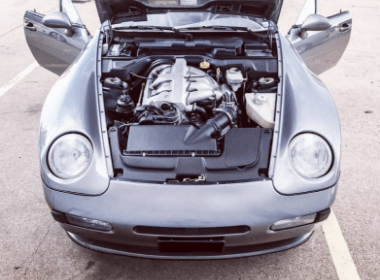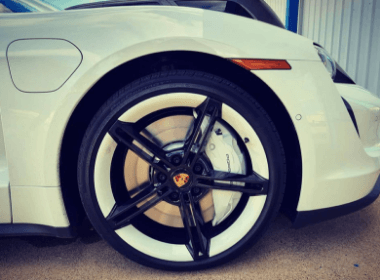 Driving a vehicle, whether it's your daily driver, your off-road truck or SUV, or your performance or antique auto means that you'll need auto repairs and maintenance in Rowlett, TX. With over 20,000 moving parts in or on a vehicle, daily drivers sustain constant wear and tear and need maintenance and repairs more often. Performance, classic and antique vehicles that are used less often usually need less maintenance because they aren't driven every day. Off-road and/or race vehicles can get beaten up every time you take them out. Depending on how often you do, and how hard you run them, repairs and maintenance on them could be required more often than daily drivers.
Regardless of the type of vehicle you have, you want the best auto shop in Rowlett, TX, with a team that has the right type of experience and can provide quality work and parts when you bring it in for repairs. Instead of paying shops or people to make the same repairs more than once, you pay one time to get it done right at Accelerate Auto Repair.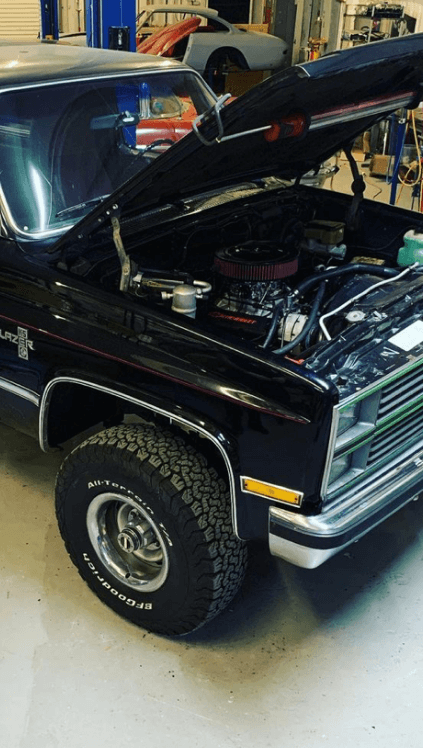 Auto Repair In Rowlett, TX for the Daily Driver
Some parts wear faster than others. Brakes, suspension, tires, and steering components see use day in and day out. Engine accessories, such as alternators, belts, water pumps, hoses, thermostats, timing belts, timing chains, and power steering pumps, also see a lot of wear and tear due to the pressure of the belt pulling on the pulleys and bearings. Most of these parts can go 60,000 to 100,000 miles before they need replacing.
Accelerate Auto Repair's auto technicians are ASE Certified. With over 100 years of combined experience, they can replace all of these parts and more on any vehicle, whether it's your daily driver, off-road vehicle, or classic car. Each mechanic takes his time to diagnose the problem with your vehicle to make sure it's fixed right the first time. Whether you drive a Chevy or a Ferrari, we can work on it. Vehicles we perform auto repair in Rowlett, TX on include – but are definitely not limited to:
American cars, including Chevy, Ford, GMC, Jeep, and Dodge, and all trucks
Euro cars, including Volkswagen, BMW, Mercedes, Audi, Porsche, and Ferrari
Asian vehicles, including Hyundai, Toyota, Honda, Acura, Lexus, Isuzu, and Kia
Maintenance for the Daily Driver
Internal engine tolerances are tight, which means that the oil must be clean, and you must have the correct type of oil for your application. Keeping up with your vehicle maintenance in Rowlett, TX, helps to keep your vehicle on the road longer, and while this is important for any vehicle, it is imperative for classics and antiques with original engines.
The maintenance services we provide include:
Oil and filter changes
Transmission fluid and filter changes and flushes
Coolant changes and flushes
Brake system flushes
Replacing air and fuel filters
Tune-ups
Lube
Rear-end fluid changes


Keeping up with maintenance means you lessen the risk of breaking down. When we have your vehicle on the lift for maintenance, we'll also check for issues with the steering, suspension, tires, brakes, oil leaks, coolant leaks, and transmission leaks.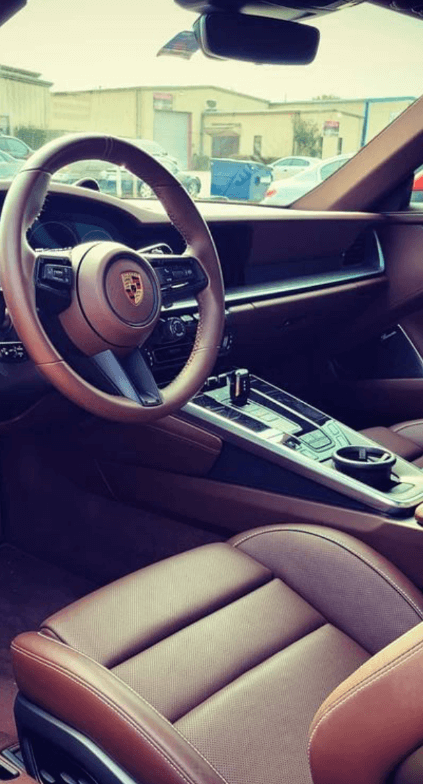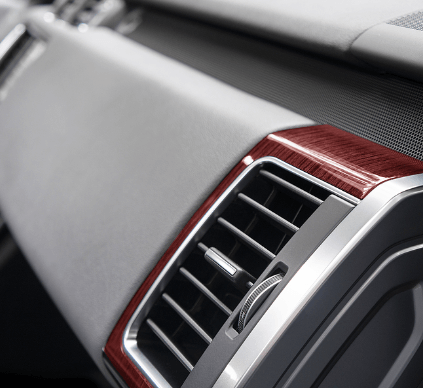 Heating and Cooling Repair
Keeping your HVAC system in good working order means that you won't have to sweat it out during the summer or freeze during the winter. Each fall and spring, we can check the heating and air conditioning system in your vehicle to make sure it's in good working condition. We'll check the refrigerant, heater hoses, air conditioning lines, the compressor, and the serpentine belt. While we can't look inside many of the pieces of the HVAC system, we can check those items visually for upcoming service needs.
Auto Repair for Performance and Classic Vehicles in Rowlett, TX
Many people who own performance and classic vehicles turn their own wrenches, but when it comes to the more complicated repairs or when you want to squeeze just a little more horsepower out of the engine, the auto technicians at Accelerate Auto Repair in Rowlett, TX, can make that happen. Whether you want to swap out a timing chain for the whine of a Pete Jackson, upgrade to EFI, or change out a cam in a classic, we're ready to do it for you.
Even though many people don't put a lot of miles on performance and classic vehicles, they still need regular maintenance. If you race your performance vehicle, you should do maintenance more often than you would your daily driver, especially if you don't use synthetic oil.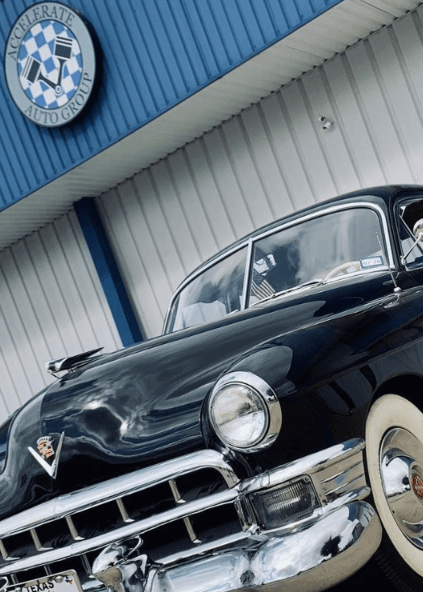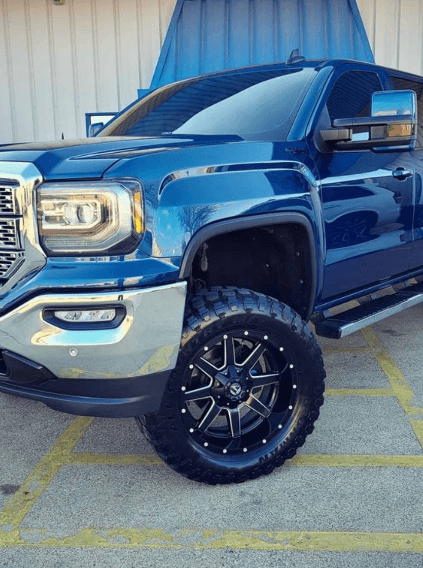 Auto Repair for Off-Road Vehicles
Off-road vehicles almost always take a beating. If you're rough on the vehicles because fun is the name of the game, then a vehicle-swallowing pothole is nothing compared to the rocks you might climb.
Suspension parts, steering, and even transmissions and engines take a lot of punishment when you go off-road. Keeping your off-road vehicle maintained between trips or races helps you make it back home without having to call for a tow.
And if you do have to call for a tow, we'll have you ready for your next adventure before you know it. We'll get in you in and out as quickly as possible with quality customer care and quality parts so you can go out and do it all over again.
Contact Accelerate Auto Repair for Quality Auto Repair
Whether you need maintenance or repairs on your daily driver, performance car, classic, antique, or off-road vehicle, give us a call at the shop at 469-501-5115 to schedule an appointment. If your car needs to be towed, please give us a call when the tow truck leaves to let us know your vehicle is on its way to us.