We are happy to sell and install thousands of performance parts. At Accelerate Auto Repair we take pride in not only installing everything correctly but also offering our clients a great experience. Almost all of our clients have us tune their vehicles after modifications are made to ensure that they end up with the best running and driving vehicles possible.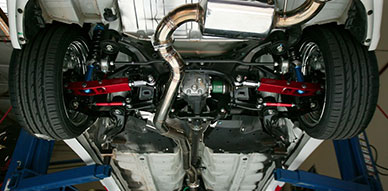 Bolt-on engine modifications are performance mods that don't require disassembly of the engine. There are endless options for bolt-on performance improving parts for nearly every application and budget. Below are just a few examples of bolt-on engine mods that we perform regularly at Accelerate Auto Repair. If you don't see what you're looking for, give us a call and talk with one of our service advisors about the performance mods you'd like to have done. We're happy to help you decide on the best brands and combination of parts to reach your performance goals.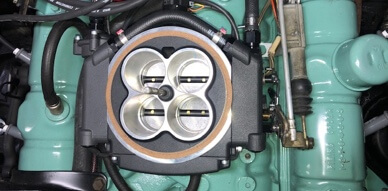 EFI System Upgrades/Holley Sniper
When you want more horsepower and a more reliable vehicle, swap your carburetor out for an EFI system upgrade. While our performance shop technicians can install any EFI setup that is on the market, we recommend the Holley Sniper System for everyday reliability, performance and fuel economy. Holley also has an ignition system that is designed to work with the Sniper setup.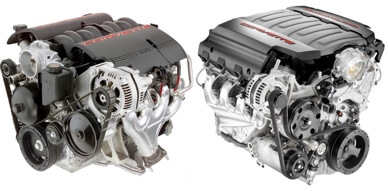 You're ready to do an LS swap, but you started researching this project online and see all of the different things you need to be aware of – and now you don't know where to start. Our ASE Certified auto technicians at Accelerate Auto Repair have done many LS swaps, so we know exactly what to look out for and which General Motors LS engine will be the best swap.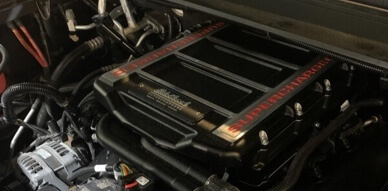 Supercharger Installations
A supercharger is an air compressor that increases the density of the air going into an engine, which means the engine has more oxygen. A turbocharger does the same thing – but it gets its power from the exhaust instead of being driven by the crank like a supercharger. You might hear people in the industry refer to superchargers as blowers. With either, since you're adding more air, you have to adjust the fuel mixture to match.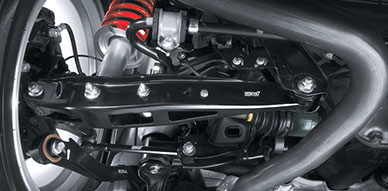 Custom Race Suspensions, Race Preparation, Camber Adjustments, Corner Balancing, Sway Bar Installation, Strut Bar Installation, Spring & Shock, Coilover Installation, Bushing Upgrades & Replacements, Subframe Reinforcement, Custom or High Performance Tires and More!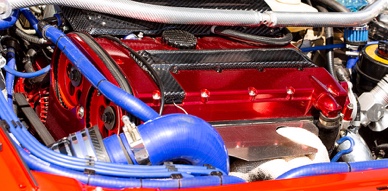 Our performance techs can install a turbo on a gas or diesel engine. We'll get the specs for your engine and let you know which turbos will work with the engine. If you want more boost than your engine can handle, you'll end up being into some money – either with a new crate engine or a performance rebuild of your current engine.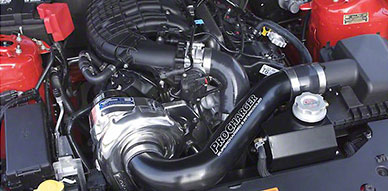 Engine and Transmission Modifications
Supercharger Installation, Turbo Installation, LS Swaps, Fuel Injection, Nitrous, Intercoolers, Complete Engine Rebuilds & Blueprinting, ECU Installation & Tuning, Electronic Ignition Systems, Piggybacks, Pulley Upgrades, Racing Transmissions, Stall Converters, Shifters, Shift Kits and More!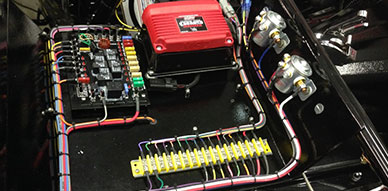 Electronics, Wiring & Gauges
Complete Dash Pack Systems, Engine Subsystems, Auxiliary Fuel Control or Electronic Boost Control, Chassis Subsystems, Electronic Damper Controls, CO2 Cooling Kits, Engine Management Setup, Piggy-Back or Full Standalone ECU Setups, Factory Wiring Harness and Connector Repair or Replacement, Custom Wiring Harnesses, Schematic Design and Building, Engine Transplant or Swap Harness Adaptation or Building, Custom Sensor Input/Output Integration, Accessory gauges and More!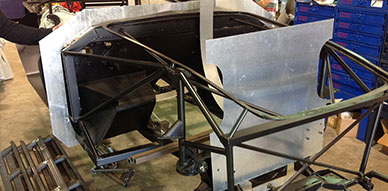 Custom fabrication is not for everyone, but for those who require custom components to be made from scratch, we've got you covered! From custom chassis, rotated turbo systems to lightweight TIG welded aluminum exhaust systems, tell us what you need and we can tell you how soon it will be done. We use professional quality welding equipment and go the extra mile to ensure proper weld quality via techniques such as argon back-purging and proper gusseting/bracing.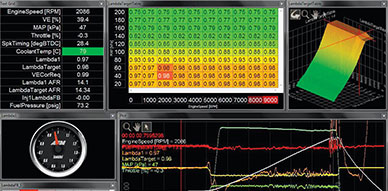 Professional engine calibration offered via many different platforms including COBB Accessport, HP TUNERS, AEM Stand Alone, Tactrix EcuFlash, Romraider, ECU Tek, and many more.
Contact Accelerate Auto Repair for Quality Auto Repair
Whether you need maintenance or repairs on your daily driver, performance car, classic, antique, or off-road vehicle, give us a call at the shop at (469) 501-5115 to schedule an appointment. If your car needs to be towed, please give us a call when the tow truck leaves to let us know your vehicle is on its way to us.