When you want more horsepower and a more reliable vehicle, swap your carburetor out for an EFI system upgrade. While our performance shop technicians can install any EFI setup that is on the market, we recommend the Holley Sniper System for everyday reliability, performance and fuel economy. Holley also has an ignition system that is designed to work with the Sniper setup.
If you are thinking about upgrading from a carburetor to an electronic fuel injection system, contact Accelerate Auto Repair to discuss your needs and to set up an appointment.
Are you tired of a hard-to-start vehicle, the unreliability of a carburetor, and your vehicle just being a pain in the rear? Tired of constantly having to adjust the carb? Tired of your pockets crying every time you fill your tank? Tired of fussing with the choke for cold starts? Tired of dealing with vapor lock?
You can change all of that by upgrading to an electronic fuel injection system and combining it with a modern ignition system. You'll get a reliable vehicle, whether you drive it every day or just take it to car shows or the track. You'll also get better fuel economy on top of it.
While you can choose from different brands of EFI kits, including MSD and FiTech, we found that Holley makes the best. You can choose from several models, including the Holley Sniper 4150 4BBL, Sniper EFI Stealth 4500, Sniper EFI Stealth 4150, Sniper EFI Quadrajet, Sniper EFI 2300 2BBL and more.
When you add Holley's ignition system with it, you can further increase reliability and horsepower.
Standard Features of the Holley EFI Systems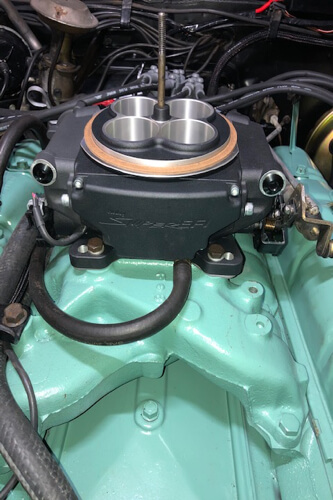 One of the reasons we recommend Holley's EFI system is because of the features of these systems. Their systems:
Are self-learning, so you don't have to tune them constantly.

Have an integrated ECU, so you don't have to mount an external box.
Have timing control, which contributes to the stability and reliability of the system.

Provide excellent throttle response, and can maximize the output of your engine.

Don't require an external fan controller.

Are boost compatible.

Have built-in nitrous control, so you don't have to add an external controller, whether you have a dry or wet progressive nitrous control or non-progressive nitrous control.

Feature a 3.5-inch LCD display, and are laptop tunable for advanced users.

Have an integrated fuel pressure regulator for most systems.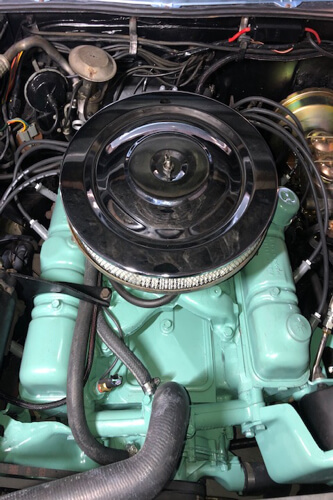 Contact Accelerate Auto Repair
If you are ready to give your hotrod or performance car a boost, contact us at Accelerate Auto Repair to discuss converting your carburetor to an electronic fuel injection system. With the upgraded EFI system and an upgraded ignition system, you'll get dependability, better fuel economy and more horsepower.
To make an appointment for an EFI conversion, call us at 469-501-5115 or use our online scheduling form.