Our ASE Certified technicians work on all types of vehicle, including Volkswagen and Audi. Instead of taking it to the dealer, we can provide you with quality Audi and VW repair and service. We use OEM (original equipment manufacturer) parts to be certain the maintenance and repairs are done right the first time.
Whether you need to schedule regular maintenance or you need us to make repairs to your VW or Audi, call Accelerate Auto Repair to make an appointment.
VW and Audi Repair and Service
The mechanic working on your VW or Audi is ASE Certified and is experienced in using the diagnostic tools needed to help us find the problem if the service engine soon or other malfunction indicator light comes on. Inevitably, all vehicles need repairs to the various systems as they age, and that includes the electronics – the sensors and computers that run the engine.
Common repairs on VW and Audi vehicles include:
Water pumps

Timing belts

Alternators and batteries

Brakes, rotors, brake lines, and other brake components

Ignition components, including coils, ignition switches and spark plugs

Suspension and steering, including tie rod ends, bushings, shocks, struts, springs, racks, and other suspension and steering components

Transmissions and engines

Air conditioning and heating, including air compressors, evaporators and heater cores

And more
Audi and Volkswagen Maintenance Items
Wear and tear items are considered maintenance items. These are the services that the manufacturer periodically recommends. Maintenance includes:
Checking and, when necessary, replacing the tires

Alignments

Brake pads and rotors

Tuneups

Oil and filter changes

Transmission and filter changes and flushes

Power steering fluid flushes

Coolant changes and flushes

Brake fluid flushes

Checking the belts and hoses, and replacing them as needed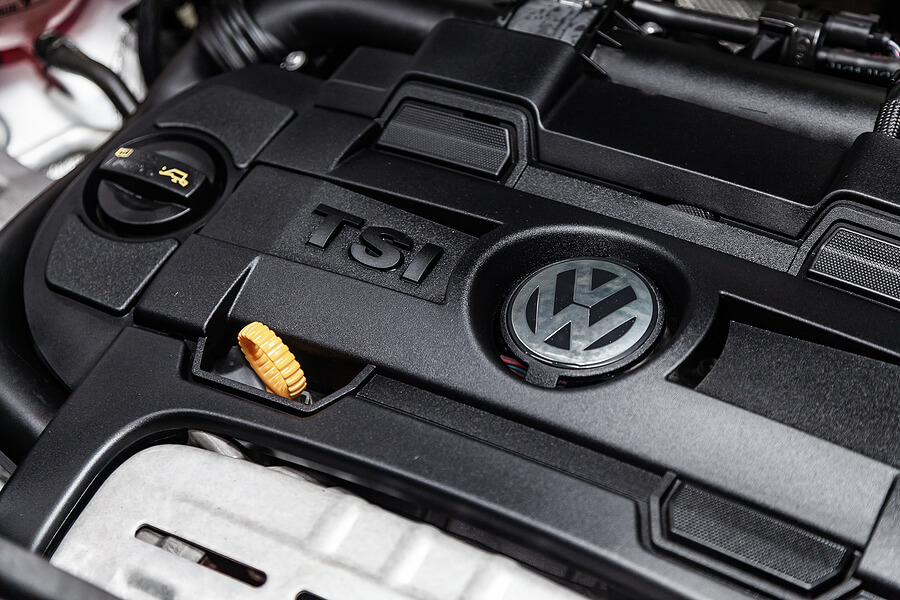 If you drive in adverse conditions, the manufacturer recommends that you do some of these services more often. Adverse conditions might include a lot of mountain driving, especially if you are towing, or often driving on gravel roads.
Volkswagen and Audi Diagnostics
The electronics on or in an engine make the engine more efficient and environmentally friendly. However, the downside to them is that you can't visibly see problems. Our ASE Certified auto technicians use diagnostic equipment to determine the problem with the sensors and other components that govern the fuel, ignition and exhaust systems.
When you see the engine light, it is because one of the sensor's readings was out of range causing the ECM (engine control module) to register a code. The ECM then illuminates the service engine soon light on the dash to let you know there is a problem.
To determine what that annoying light is telling you, we attach a scan tool and read the codes. However, a code doesn't necessarily mean that particular sensor is bad — it depends on which sensor and its function. An oxygen sensor code usually doesn't mean one of the O2 sensors are bad – it usually means that the O2 sensor is picking up on a problem with the engine's air/fuel ratio and the ECM could not correct the mixture to rectify the reading.
Contact Accelerate Auto Repair
Whether you need regular maintenance, repairs, or your check engine light is on, call Accelerate Auto Repair at (469) 300-9669 to schedule an appointment for service and repairs.