3 Big Reasons to Go with the Holley Sniper EFI Upgrade
If carburetor tuning is not your forte or you just want instant power on demand, then Holley Sniper EFI upgrades are definitely calling your name. By switching to this innovative electronic fuel injection system, you can skip all the adjustments and simply enjoy all the horsepower your car has to offer. You'll also get better throttle response, fuel efficiency, and reliability plus far fewer headaches. Still not sure? Here's three big reasons to replace your carb with the Holley Sniper EFI system.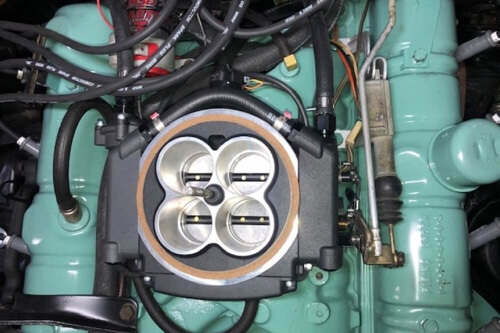 Hit the Road Without Hours of Tuning
In order to run their best at all times, carburetors need a lot of love and can often eat up an entire weekend with their needy ways. With the right Holley Sniper EFI kit installed, you can take back your weekends while your car tunes itself.
Your Rowlett TX. auto repair team will just answer several questions using the handheld controller during the initial install, and then the system handles the rest. As you zoom around on all your Sunday cruises and other travels, the tuning begins in earnest, all without your additional input.
Skip the External ECU, Fuel Pressure Regulator, and Fan Controller
If you like a clean engine bay, you're going to love the compact, yet powerful Holley Sniper EFI upgrades. Within its precise build, this electronic fuel injection system comes with an integrated ECU, fuel pressure regulator, and fan controller.
With all those integrated components on tap, you can keep the clutter to a minimum and enjoy the clean look of your engine bay. You also won't have to shell out extra bucks to buy the external parts and have each one of them installed.
Achieve Your Dreams of Boost and Nitrous
Want to transform your naturally-aspirated ride into a forced induction beast? Your Holley Sniper EFI upgrades can help you do that, too. You can go ahead with your dreams of installing a supercharger, turbocharger, or even go with a twin turbo build. Depending on your selected kit, you may even get an integrated boost controller that lets you change things up on the fly.
If that's not quite enough power for your needs, you can add nitrous to the mix without buying an external controller. The Holley Sniper EFI system comes with built-in dry or wet nitrous controller designed to make your dreams come true.
Want to Upgrade to the Holley Sniper EFI System? We Can Help
If you're ready to go with the Holley Sniper EFI system, look to our speed shop team at Accelerate Auto Repair for help. We can get you set up with the right EFI kit and perform the install from start to finish. To get started, just give us a call at 469-501-5115 or fill out our online appointment request form. Our Rowlett TX. auto repair team will help you find a convenient time to come down and start your EFI upgrades.
Had An Awesome Experience With Us Recently?
Have you recently brought in your vehicle to be serviced or repaired with us? We would love to hear all about it! Click the button below to leave your review.