Accelerate Auto Repair and Collision
Jeep Repair in Rowlett, TX
At Accelerate Auto Repair and Collision located in Rowlett, TX, we're all about providing top-quality repair services for your Jeep. We've got a team of I-CAR Certified technicians who are well-equipped to handle everything from minor repairs like oil changes, tire rotations, brake pad replacements, and light bulb replacements, to more complex repairs like bodywork, preventative maintenance, and even horsepower and performance upgrades.
Our experts use only the highest quality parts, and we employ advanced diagnostic equipment to make sure we're delivering accurate diagnoses and effective repairs, whether it's a routine maintenance checkup or a more complicated issue. We know your time is valuable, so our primary goal is to provide quick, efficient, and effective service, ensuring that your vehicle is repaired correctly the first time around.
Booking an appointment for your Jeep repair and service is a breeze at our shop. We're committed to delivering prompt and efficient service, so you can get back on the road without delay. Trust Accelerate Auto Repair and Collision for all your Jeep repair and service needs. Give us a call at 469-501-5115 to schedule an appointment today!
Jeep Maintenance in Rowlett, TX
If you want to keep your Jeep running smoothly, regular maintenance is key. It's just like with any other vehicle – neglecting important tasks like tire care and fuel injection can lead to unexpected breakdowns, leaving you stranded on the side of the road. So, it's important to stay on top of regular maintenance to ensure your Jeep remains in tip-top shape.
Jeep maintenance includes:
Regular tire inspections to check for wear and insufficient tread depth. Balancing and rotating your tires should be done as needed.
Checking the brake system for wear and leaks, and replacing brake pads before they damage the rotors.
Inspecting and replenishing various fluids such as brake fluid, engine oil, transmission fluid, power steering fluid, and coolant. We'll also fix any leaks we find.
Examining the coolant system for leaks or problems.
Replacing the engine oil and filter, and checking for oil leaks.
Lubricating door latches, hinges, sunroof tracks, and power antenna to ensure smooth operation.
Inspecting the steering and suspension system.
Performing tune-ups to optimize engine performance.
Checking the condition of belts and hoses.
Inspecting the transmission for leaks, replacing the filter and fluid when necessary.
Flushing the transmission fluid when appropriate.
Checking and refilling gear oil as needed.
Don't worry if you're not sure about the maintenance tasks required for your Jeep at certain mileage intervals. Our team at Accelerate Auto Repair in Rowlett, TX, is highly skilled and can help determine the appropriate services necessary, even if your owner's manual doesn't provide a maintenance schedule. So don't hesitate to contact us—we're here to help keep your Jeep running smoothly!
Jeep Repair in Rowlett, TX
At Accelerate Auto Repair in Rowlett, TX, we understand that your Jeep's components, such as hoses and belts, brake pads and rotors, tires, water pumps, alternators, batteries, and other parts, are susceptible to wear and tear. We've got you covered with our expert repair services to ensure that your Jeep remains in top-notch condition.
Our team of I-CAR Certified technicians treats your vehicle with the utmost care and attention, using only authentic OEM parts for repairs. We'll diagnose the issue, provide an accurate estimate, and keep you informed every step of the way.
Some of the most common Jeep repairs include:
Replacing timing belts or timing chains at recommended intervals.
Regularly replacing fuel filters.
Replacing water pumps to prevent engine overheating and damage.
Replacing alternators if they fail to charge the battery or power the electrical system.
Replacing worn or damaged suspension and steering components that affect ride quality and safety.
Inspecting and repairing air conditioning and heating systems to ensure passenger comfort and climate control.
To maintain optimal engine performance, specific components such as the timing belt should be replaced according to the manufacturer's recommended schedule, as internal engine parts cannot be visually inspected. Our team relies on mileage or time driven to determine when these repairs may be necessary.
We conduct a comprehensive inspection of visible components during maintenance appointments and inform you of any expected repairs that may be necessary in the near future. At Accelerate Auto Repair, we are committed to providing top-notch Jeep repair services to keep you driving smoothly.
Jeep Diagnostics in Rowlett, TX
At Accelerate Auto Repair in Rowlett, TX, we know that your Jeep comes equipped with the latest control modules and computers to enhance engine and transmission performance. These devices gather data through sensors and make necessary adjustments to the fuel and air mixture. One such crucial sensor is the coolant temperature sensor that provides valuable feedback on your vehicle's operation.
When a problem arises, diagnostic trouble codes are transmitted to the computer, which illuminates the check engine light on your dashboard. Our I-CAR Certified technicians use advanced diagnostic equipment to retrieve error codes and analyze the issue based on the code and other relevant diagnostic data. This enables our team to make precise and accurate repairs tailored to the specific issue.
However, it's essential to understand that an error code doesn't always mean a faulty component. For example, an oxygen sensor code may also suggest other underlying issues such as leaky injectors or vacuum leaks that can cause the sensor to generate inaccurate readings. Ignoring these issues can cause further complications and damage your Jeep.
At Accelerate Auto Repair, we use cutting-edge technology to diagnose and repair your Jeep accurately, ensuring optimal performance and reliability. Our experienced technicians understand that an error code doesn't always indicate a faulty sensor and can identify external factors that may be causing the issue. Trust us to keep your Jeep running smoothly and efficiently!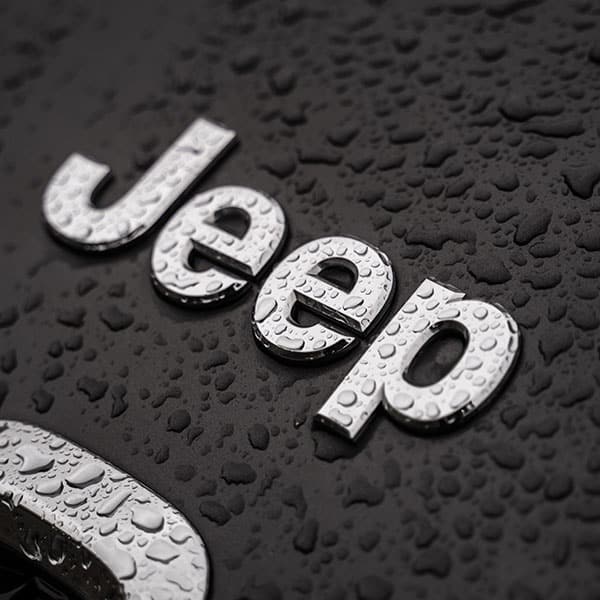 Contact Accelerate Auto Repair and Collision in Rowlett, TX
Looking for top-notch Jeep repair in Rowlett, TX? Look no further than our shop! Our team of expert technicians is dedicated to providing exceptional service and meeting all your Jeep's repair and maintenance needs. We pride ourselves on providing an exceptional level of care and attention to our clients, who trust us to deliver quality workmanship.
At Accelerate Auto Repair, we understand how crucial it is to have a reliable and well-maintained vehicle. That's why our team has extensive knowledge and experience in Jeep repair and maintenance. We're always happy to assist you with a friendly and welcoming demeanor. Whether you need routine Jeep service or repairs, diagnostic services for your check engine light, or want to upgrade your Jeep, give us a call at 469-501-5115 to schedule an appointment. We're always here to help keep your Jeep running smoothly!