Accelerate Auto Repair and Collision
Honda Repair in Rowlett, TX
At Accelerate Auto Repair and Collision in Rowlett, TX, we've got you covered for all your Honda repair needs. Our I-CAR Certified technicians are experts in their field and dedicated to providing top-notch service. We use only the highest quality parts to ensure your Honda runs at its best.
Whether you need a routine oil change or a more complex repair, our team can handle it all. We've got you covered from simple brake pad replacements to bodywork and even horsepower and performance upgrades. No job is too big or too small for us.
With our advanced diagnostic equipment and extensive experience, we can accurately diagnose and repair any issue your Honda may have. Our goal is to provide efficient and effective service, ensuring your vehicle is fixed right the first time.
Booking an appointment for your Honda repair and service is a breeze with us. We're committed to providing prompt and efficient service so that you can get back on the road in no time.
Honda Maintenance in Rowlett, TX
Just like any other vehicle, your Honda also needs regular maintenance to keep running smoothly. Skipping important maintenance tasks such as tire care and fuel injection can result in unexpected breakdowns that can leave you stranded on the road. That's why it's essential to keep up with routine maintenance to ensure your Honda stays in top-notch condition.
In order to maintain your Honda's reliability and longevity, it's important to regularly perform maintenance tasks. Here are some key tasks that should not be overlooked:
Tires should be checked regularly for wear and tear, and balanced and rotated as needed to ensure proper tread depth and optimal performance.
The brake system should be inspected for signs of wear or leaks, and brake pads should be replaced before they cause damage to the rotors.
Fluid levels, such as brake fluid, engine oil, transmission fluid, power steering fluid, and coolant, should be checked regularly and replenished as necessary. Any leaks found should be addressed promptly.
The coolant system should be examined for leaks and other issues.
The engine oil and filter should be replaced regularly, and oil leaks should be identified and repaired.
Lubrication of door latches, hinges, sunroof tracks, and power antenna should be done to ensure smooth operation.
The steering and suspension system should be inspected regularly.
A tune-up should be performed to optimize engine performance.
Belts and hoses should be checked regularly for wear and tear.
The transmission should be inspected for leaks, and the filter and fluid should be replaced as needed. The transmission fluid should be flushed when necessary.
Gear oil should be checked and refilled as necessary.
No need to fret if you're uncertain about the maintenance your vehicle needs at specific mileage intervals. Our crew at Accelerate Auto Repair in Rowlett, TX, can help you determine the appropriate services required, even if your owner's manual doesn't provide a maintenance schedule. Simply reach out to us for assistance.
Honda Repair in Rowlett, TX
Just like any other vehicle, your Honda has parts that are susceptible to wear and tear, such as hoses and belts, brake pads and rotors, tires, water pumps, alternators, batteries, and many other components.
At Accelerate Auto Repair in Rowlett, TX, we understand the importance of keeping your Honda in top-notch condition. That's why our team of I-CAR Certified technicians treats your vehicle with the utmost care and attention, as if it were their own. We use only genuine OEM parts to ensure that your Honda receives the highest quality repairs possible.
In order to keep your Honda running smoothly, it's essential to replace certain components at recommended intervals. For instance, timing belts or timing chains must be replaced to prevent engine damage. Fuel filters should be replaced periodically to keep your engine running at optimal efficiency.
If you experience overheating, a worn or damaged water pump may need to be replaced. Similarly, if your battery isn't charging properly or your electrical system isn't functioning correctly, you may need to replace your alternator.
Steering and suspension components should be replaced when they become worn or damaged to ensure your vehicle's ride quality and safety. Lastly, you should ensure your air conditioning and heating systems are regularly inspected and repaired as needed to keep passengers comfortable and your climate control functioning as it should.
To keep your engine performing at its best, certain components like the timing belt need to be replaced at recommended intervals. However, these parts can't be visually inspected, so our team at Accelerate Auto Repair in Rowlett, TX, relies on the manufacturer's recommended schedule or the mileage and time driven to determine when replacements may be necessary.
During your scheduled maintenance appointments, our team performs a thorough inspection of visible components and provides you with information about any expected repairs that may be necessary in the near future.
Honda Diagnostics in Rowlett, TX
In modern Hondas, advanced control modules and computers are responsible for optimizing engine and transmission performance by analyzing data from various sensors. These sensors play a crucial role in monitoring the vehicle's operation, such as the coolant temperature sensor, and transmitting this information to the computer. However, as electronic components cannot be easily examined for damage, any problems are indicated by diagnostic trouble codes, which activate the check engine light or other warning indicators on the dashboard. Prompt attention is essential when such an indicator appears to avoid further damage or potential safety hazards.
At Accelerate Auto Repair, our team of highly trained and experienced technicians in Rowlett, TX use advanced diagnostic equipment to retrieve error codes and carefully examine the problem based on the code and other relevant data. This guarantees that the technician can provide accurate and precise repairs customized to the particular issue.
However, it's important to keep in mind that an oxygen sensor code detected by the computer doesn't necessarily mean that the oxygen sensor is defective. The code may be indicative of other underlying problems such as a faulty sensor, a leaky injector, or a vacuum leak that could cause the sensor to generate inaccurate readings. If not addressed, these problems can cause more issues and damage to your vehicle.
When it comes to diagnosing issues with your Honda, our team at Rowlett, TX is equipped with the latest diagnostic tools and technology. We take a comprehensive approach to troubleshooting and analysis, understanding that error codes alone do not always tell the whole story.
Our technicians are skilled in interpreting diagnostic data and identifying underlying causes of issues, such as leaky injectors or vacuum leaks, which can cause inaccurate sensor readings. By using our expertise and advanced technology, we can diagnose and repair your Honda efficiently and effectively, ensuring that it performs at its best.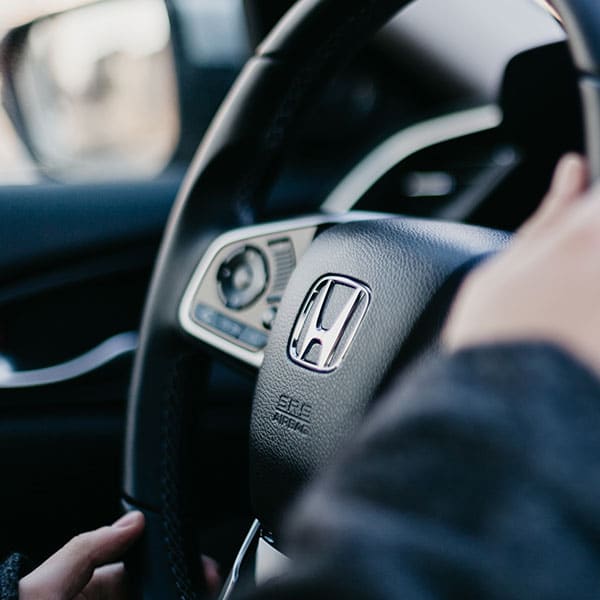 Contact Accelerate Auto Repair and Collision in Rowlett, TX
If you're looking for high-quality Honda repair in Rowlett, TX, look no further than our shop. Our loyal customers return to us time and again, knowing that we provide exceptional service and attention to detail. Our experienced technicians are experts in Honda repair and maintenance and are always happy to help you with a smile. Come visit us and experience the friendly and professional service that we offer.
Whether you need Honda repair or service, a check engine light diagnosed, or you want to add upgrades to your Honda, contact Accelerate Auto Repair at 469-501-5115 for an appointment.