Most people who restore classic and antique cars want them restored to original factory specifications. The ASE Certified auto technicians at Accelerate Auto Repair can get as close as possible – depending on the availability of parts – to making your classic or antique car look like the day it came off the showroom floor. We use various sources to get new old stock parts, including body panels, fenders, carpets, headliners, stickers, bumpers, seats and more. Contact Accelerate Auto Repair today to discuss your antique and classic car restoration project or for classic car service and repair.
Whether you need one panel or one fender, or you want to do a full frame-off restoration, Accelerate Auto Repair has the tools, equipment, knowledge and experience to restore your classic or antique vehicle to showroom specs.
When you take your classic or antique vehicle to car shows, just one little flaw can cost you that Best of Show trophy. Our restoration techs can go through your vehicle with a fine-tooth comb to find all the dips, bumps, scratches and other body imperfections and smooth them out.
The restoration mechanic will go through the interior to replace seats, headliners, carpets and other flooring, controls and switches, gauges and anything else that needs to be repaired or replaced. When we are done with your vehicle, you'll be proud to show it off at any car show or parade.
Classic Car Service and Repair
Even if you drive your classic or antique car just to get it to a car show or  parade, you still have to keep it serviced and in good repair. You will need to change the oil regularly, check the tires, and do tuneups, especially if you have the original ignition system with a points distributor in your vehicle.
Common services and repairs include:
Oil, lube and filter

Transmission service, including the filter and fluid change

Transmission fluid flush

Coolant flush and change

Topping off brake fluid and power steering fluid

Brakes, including rotors, calipers, drums, wheel cylinders, master cylinder, and brake lines

Belts and hoses, including heater hoses

Thermostat

Fan clutch

Water pump

Alternator and battery

Shocks, struts, springs and other suspension parts

Racks, gearboxes and other steering parts

Wheels and tires

Electrical issues, including brake light switches, lights, and ignition parts

And more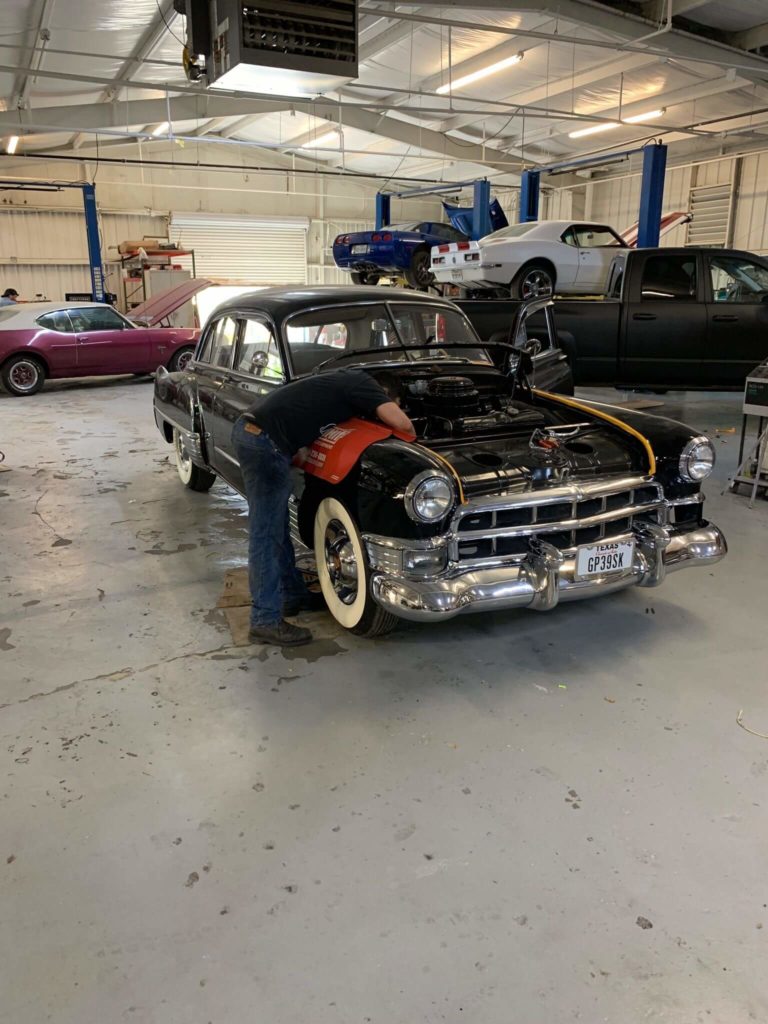 Contact Accelerate Auto Repair
You don't want just anyone working on your classic or antique vehicle since it may be impossible to replace. You can't just take the insurance money and get another one. We treat your vehicle like it is our own – like it's worth millions – and some are – so you can leave the vehicle with us for restoration with the peace of mind knowing that the job will be done correctly.
Contact Accelerate Auto Repair at 469-501-5115 to discuss your restoration project and to learn more about our processes, including frame off and rotisserie restorations.