Finding a competent mechanic who has a complete understanding of the engine and transmission system, including the computers that run them, and who is fair and reasonable is often difficult. Your search has ended. When you bring your vehicle into Accelerate Auto Repair for engine & transmission repair, you'll find friendly and knowledgeable ASE Certified auto technicians.
If you are having trouble with your vehicle's engine or transmission, contact Accelerate Auto Repair at 469-501-5115 for an appointment to diagnose and repair the problem.
Engine Repair at Accelerate Auto Repair
When your vehicle won't start or is running rough, there can be many things causing the problem. Our ASE Certified technicians have the diagnostic equipment to help us determine what is wrong with it. Because many of the components are electrical, you usually can't see if they are bad. You have to rely on the computer to tell you what has gone wrong.
Engine repairs that we perform at Accelerate Auto Repair include:
Accessory replacement, including alternators, water pumps, air compressors and power steering pumps

Belts and hoses, including heater hoses, both high and low pressure hoses for the power steering and air conditioning, brake lines and hoses, and fuel lines and hoses

Sensors and computers, including the electronic control module

Plugs, coils, and if applicable, distributors and plug wires

Freeze plugs

Brackets

Intake manifolds

Throttle bodies and carburetors

Fuel injectors

And more
Transmission Repair at Accelerate Auto Repair
If the transmission in your vehicle stops working, you're not going anywhere. Following the recommended maintenance on the transmission helps prevent failure; however, if you wear out the clutch in a manual transmission, you're going to need a clutch no matter how carefully you stick to the maintenance schedule.
Automatic transmissions don't have that type of problem, and if you follow the maintenance schedule and don't mishandle the transmission, it can last for the life of the vehicle. Both manual and automatic transmissions have "hard parts" that can go bad. It's rare, but it happens.
If you notice that the transmission isn't working properly, bring it in sooner rather than later. Depending on the problem, catching it early sometimes reduces the cost of the repairs.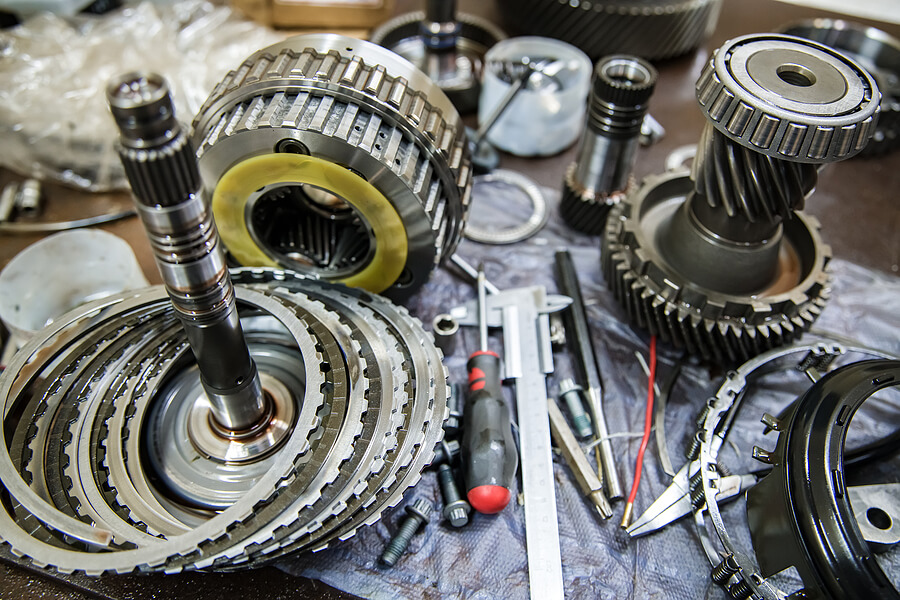 Custom Engine Work at Accelerate Auto Repair
When you want custom engine work, our ASE Certified technicians can get some extra horsepower for your vehicle. Custom work includes:
Adding a cold-air air intake system

Swapping out exhaust manifolds for headers

Upgrading the fuel injection

Installing fuel injection on a carbureted engine

Installing blowers and superchargers

Swapping out camshafts

Installing MSD, Jacobs, or other ignition components

Swapping out a timing chain for a Pete Jackson gear drive that whines

And, whatever else you can think of to increase horsepower.
Engine and Transmission Repair FAQs
Contact Accelerate Auto Repair
Whether you need to repair your daily driver or you want to add a little more power to your classic, performance, or off-road vehicle, our ASE Certified techs are ready to help. Contact Accelerate Auto Repair at (469) 501-5115 for an appointment.