You're ready to do an LS swap, but you started researching this project online and see all of the different things you need to be aware of – and now you don't know where to start. Our ASE Certified auto technicians at Accelerate Auto Repair have done many LS swaps, so we know exactly what to look out for and which General Motors LS engine will be the best swap.
The Best Engine for an LS Swap
There is no "best" engine for an LS swap – you choose the engine you can afford, whether it is an LS3 crate engine, a barely used engine out of a wrecked vehicle, or you want a hopped-up racing LS engine.
Whether you want to upgrade your old 350 or 454 to a newer LS V8 or you want to convert a Jeep, S10, classic muscle car, or even a Jaguar or a Mustang to have a Chevy LS engine, we can do the swap for you.
Because the LS is such a popular engine and LS swaps have become popular, we can get kits for all kinds of swaps. From the mounting plates, to wiring harnesses, and even shorty headers for tighter engine compartments like you'll find on the S10, we can get what we need for most LS swaps. In some cases, if a kit is not available and your budget allows, everything can be custom fabricated.
One of the easiest ways to do an LS swap is to find a used engine with low miles – such as from a vehicle that was totaled. We can pull the entire drivetrain and powertrain components out and put them in your vehicle.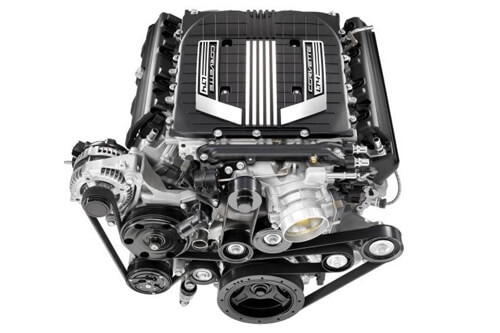 We might have to buy some helpers, such as the mounting plates for your specific vehicle, or shorty headers to fit in your engine compartment, but finding an engine and transmission with low mileage is one of the less expensive ways to pull off an LS swap.
Contact Accelerate Auto Repair
If you are ready to do an LS swap, contact Accelerate Auto Repair to discuss your project, including whether you want to find a low mileage used engine or would like a crate engine from GM. Once we get your information and how you want to proceed, we'll make an appointment to get your LS swap started.