Accelerate Auto Repair and Collision
Ford Repair in Rowlett, TX
Accelerate Auto Repair and Collision in Rowlett, TX offers top-notch Ford repair services through our team of I-CAR Certified technicians. With a commitment to using high-quality parts, we provide expert services that range from horsepower and performance upgrades to minor repairs such as replacing light bulbs, as well as complex repairs, body work, and preventative maintenance.
Our experienced technicians are equipped with advanced diagnostic equipment to ensure that your Ford is accurately diagnosed and repaired the first time. Whether you require routine maintenance or more extensive repairs, our skilled technicians have the expertise to handle any issue.
To schedule an appointment for Ford service and repair, simply contact our shop. We are dedicated to providing fast and efficient service to get you back on the road as soon as possible.
Ford Maintenance in Rowlett, TX
Just like any other vehicle, proper maintenance is essential to keep your Ford running smoothly. Neglecting maintenance tasks such as tire care and fuel injection can result in unexpected breakdowns, leaving you stranded on the road. Therefore, it's crucial to stay on top of regular maintenance to ensure your Ford stays in good running condition.
Ford maintenance includes:
Inspecting the tires for signs of wear and low tread depth, and performing tire balancing and rotation as needed.
Checking the brake system for wear and leaks, and replacing the brake pads before they damage the rotors.
Inspecting and topping off various fluids, including brake fluid, engine oil, transmission fluid, power steering fluid, and coolant, and addressing any leaks found.
Examining the coolant system for any leaks or issues.
Changing the engine oil and filter, and looking for oil leaks.
Applying lubricant to door latches and hinges, sunroof tracks, and power antenna to keep them operating smoothly.
Inspecting the steering and suspension system.
Performing tuneups to ensure optimal engine performance.
Checking the condition of belts and hoses.
Examining the transmission for leaks, and changing the filter and fluid as needed. Flushing the transmission fluid when appropriate.
Checking and topping off gear oil as necessary.
If your owner's manual doesn't provide a maintenance schedule, don't worry. Simply contact Accelerate Auto Repair in Rowlett, TX, and our team will assist you in determining the appropriate services required at specific mileage intervals.
Ford Repair in Rowlett, TX
Similar to all other vehicles, your Ford also has components that experience wear and tear, such as hoses and belts, brake pads and rotors, tires, water pumps, alternators, batteries, and various other parts.
If you require Ford repairs in Rowlett, TX, our team of I-CAR Certified auto technicians will provide your vehicle with the same level of care as they would with their own. Using only OEM parts, we ensure that your Ford receives top-quality repairs.
Other common Ford repairs include:
Replacing timing belts or timing chains.
Performing fuel filter replacement.
Replacing the water pump.
Installing a new alternator.
Replacing suspension and steering components as needed.
Providing air conditioning and heating repairs.
Certain components, like the timing belt, should be replaced based on the manufacturer's recommended schedule. As we cannot visually inspect internal engine parts, we rely on mileage or time driven to determine when such repairs may be necessary.
For visible components, we inspect them during maintenance appointments and inform you if any required repairs are anticipated in the near future.
Ford Diagnostics in Rowlett, TX
In order to optimize engine and transmission performance, Fords incorporate control modules and computers. These systems rely on sensors to collect information and adjust the fuel and air mixture accordingly. Additionally, certain sensors, like the coolant temperature sensor, provide feedback on various aspects of the vehicle's operation.
Since electronic components cannot be visually inspected for defects, they send error codes to the computer when a problem arises. The computer then illuminates the check engine light or other malfunction indicator lamp on the dashboard to notify you of the issue. This alerts you to take action when a malfunction occurs.
In Rowlett, TX, an I-CAR Certified mechanic employs diagnostic equipment to retrieve error codes and assess the issue based on the code and other diagnostic data. Following this, the technician can perform the necessary repair.
Receiving an oxygen sensor code from the computer does not necessarily imply that the oxygen sensor is defective. The code could also indicate other problems, such as a malfunctioning sensor, leaky injector, or vacuum leak, which are causing the sensor to produce erroneous readings.
In Rowlett, TX, our Ford diagnostic equipment provides us with more than just diagnostic codes. It informs us when a diagnostic code could be attributable to a sensor issue or something else that is influencing the sensor to provide incorrect readings.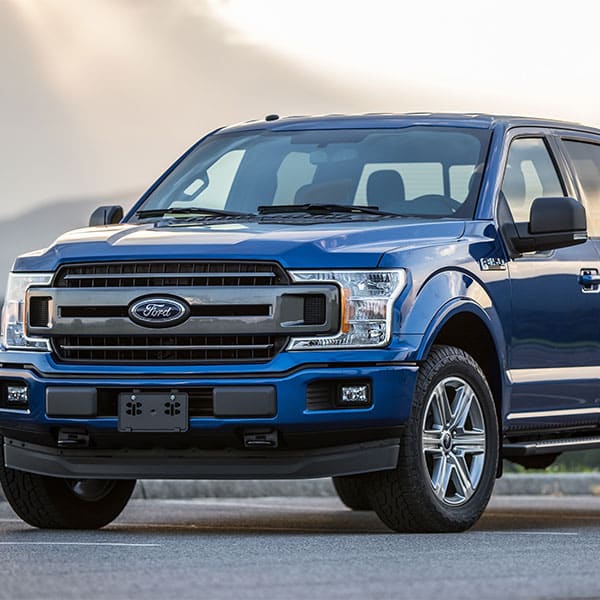 Contact Accelerate Auto Repair and Collision in Rowlett, TX
If you're seeking high-quality Ford repair in Rowlett, TX, make sure to drop by our shop.
Discover for yourself why our clients continue to entrust us with their vehicle repairs and maintenance needs. You'll find that our technicians possess extensive experience in Ford service and repair, and are always happy to help with a smile.
Whether you need Ford repair or service, a check engine light diagnosed, or you want to add upgrades to your Ford, contact Accelerate Auto Repair at 469-501-5115 for an appointment.