5 BMW Repairs Every Owner Should Know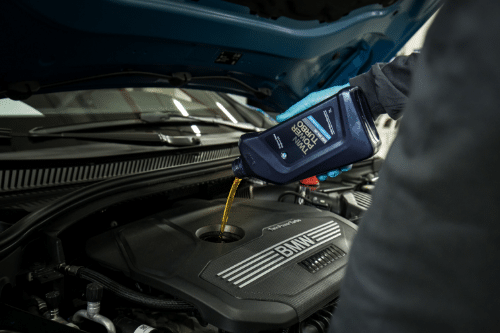 As a driver of a BMW, you know all too well about the stunning performance, premium luxury, and head-turning good looks associated with the brand. But you may not know the various BMW repairs related to this brand. 
This doesn't mean you shouldn't enjoy the exhilarating thrills of a BMW. It just makes having a relationship with a mechanic experienced in BMW and other European auto repairs even more important.
At Accelerate Auto Repair, we are the leading European auto and BMW repair center in Rowlett, TX. Our customers come from throughout Dallas County, Rockwall County, and the Rowlett, TX area to experience our world-class service and affordable European auto repair solutions. 
Our mechanics specialize in all things European, especially BMW upgrades and repair. As your local experts for BMW repair and upgrades in Rowlett, TX, we've seen it all. 
Here are some of the top BMW repair services every owner should know. 
1. Faulty Electronic System
BMWs are loaded with innovative, state-of-the-art technology. While lovely, this plethora of technological solutions increases the likelihood of a problem. 
In 2018, BMW issued a recall that affected nearly 300,000 drivers, including owners of :
2019-2020 BMW 33i
2018-2020 BMW 5 Series (530e, 530i, 540d, and 540i)
2018-2020 BMW 640i
2019-2020 BMW 7 Series (740Le, 740Li, 745Le, and 750Li)
2019-2020 BMW 840i
2019-2020 BMW M340i, M5, M550i, and M850i
2018-2020 BMW X3
2019-2020 BMW X4, X5, X6, and X7
2019 -2020 BMW Z4
While this problem was associated with a software issue, BMWs tend to have electronic issues.
2. Engine Cooling System
Whether you drive a BMW sedan or SUV, one thing is for sure—BMWs are known for performance. 
It should come as no surprise that a top BMW repair service is engine-related—the engine cooling system, to be exact. 
While several factors can contribute to this issue, the mechanics at Accelerate Auto Repair in Rowlett can help you pinpoint the problem and administer the necessary BMW repair.
3. Vibrating Steering Wheel When Braking
It's appropriate for this issue to come in at number three because BMW 3 Series owners commonly experience it. 
Anytime you notice your steering wheel vibrating or shaking when you brake, there could be a problem with one of your thrush arm bushings. These rubber units are vital to your suspension system and are known to need replacing at around 75,000 miles.
4. Malfunctioning Fuel Pump
Another common BMW repair that drivers in Rowlett, TX may experience is a failing fuel pump. 
Over 136,000 BMW models were recalled because of high-pressure fuel pump problems. In many instances, the malfunctioning fuel pump is caused by issues with wire contacts. 
A few key signs your BMW may have a faulty fuel pump include:
Your engine refuses to turn.
Your BMW sputters at high speeds.
You experience poor acceleration.
5. Faulty BMW Upgrades
While this issue isn't necessarily BMW's fault, faulty BMW upgrades are worth listing. 
If you're looking for BMW upgrades, only choose premium quality components for your premium vehicle. Failure to do so could cause more harm than good.
If you're looking for the best, most reliable BMW upgrades, ask the mechanics at Accelerate Auto Repair in Rowlett, TX for guidance. 
Contact Accelerate Auto Repair for BMW and Other European Auto Repairs in Rowlett, TX
As a premier luxury-laden, performance vehicle, BMWs are simply in a class of their own. And learning that your car needs repair can be alarming. 
Fortunately, the experienced mechanics at Accelerate Auto Repair specializes in European auto repair. We have the state-of-the-art tools, equipment, and expertise to administer quickly any BMW repair your vehicle requires. 
Best of all, Accelerate Auto Repair offers fast and affordable European auto repair on virtually all makes and models.
Contact Accelerate Auto Repair in Rowlett, TX for an appointment.
Had An Awesome Experience With Us Recently?
Have you recently brought in your vehicle to be serviced or repaired with us? We would love to hear all about it! Click the button below to leave your review.