Muscle Car Restoration: Choosing a Muscle Car to Restore
Muscle car restoration is a massive project that a layperson can often do – right up until it gets technical or when you get to the bodywork and paint. If you can't get the engine put together correctly and don't know enough about bodywork and paint, a trusted Rowlett Tx. mechanic at Accelerate Auto Repair can help you finish your project. However, before you even get that far, you need to find a muscle car worth restoring.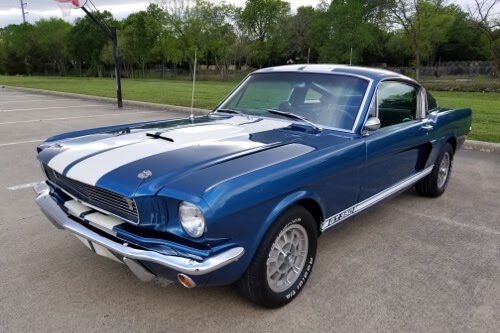 Finding a Muscle Car to Restore in Rowlett Tx.
When looking for a muscle car, keep one thing in mind: If you plan on using the muscle car as an investment, only certain vehicles are worth a lot of money once you restore them. If you are going to restore a muscle car for yourself, you don't have to worry much about its value once it has been restored. Otherwise, you need to look for the following:
Rust
Some vehicles have so much rust that they are not worth fixing. Even if the seller is asking big bucks for a car, you need to check for rust. Bringing a magnet with you helps to find rusted spots that are hidden under paint. A magnet will not stick to rust. Look for rust in the wheel wells, under the door jambs, on the firewall, and floor pans. Don't forget to check the hood and trunk lids' edge and the trunk's floor.
Keep in mind that some rusted parts can be replaced, such as floor pans, hoods, doors, and fenders. However, you must also keep in mind that you might not find original or even new old stock to replace those parts. If they are too rusty to repair, you'll be out of luck.
Bodywork and Paint
While the experienced bodywork techs at Accelerate Auto Repair can do wonders with old vehicles, too much rust is impossible to fix, and sometimes, you can't find the replacement parts. The amount of money you are willing to spend on a restoration project is a crucial factor. If you have $5,000 to throw at your project, but the number of repairs it needs, including the engine and transmission, is $15,000, you'll have to make some choices.
Engine and Transmission
Having a flashy muscle car is great, but it doesn't do much for you if you can't drive it around and show it off. Our Rowlett Tx. muscle car restoration techs also have experience in engine rebuilding or replacing the engine. And that leads us to another decision you need to make. If you want to keep your vehicle all original with numbers matching, the engine and transmission must be in good enough condition to rebuild.
However, if you don't care about keeping the vehicle in its original state and you just want the biggest, badest engine we can cram in there, the condition of the original motor doesn't matter. We can replace it with a crate engine or an aftermarket high-performance engine.
Muscle Car Restoration in Rowlett Tx.
If you have made your choice and are ready to have your muscle car restored, contact Accelerate Auto in Rowlett, TX, to make an appointment to discuss your wants and needs.
Had An Awesome Experience With Us Recently?
Have you recently brought in your vehicle to be serviced or repaired with us? We would love to hear all about it! Click the button below to leave your review.