3 Tips for Choosing the Best Paint & Custom Body Work Shop in Rowlett, TX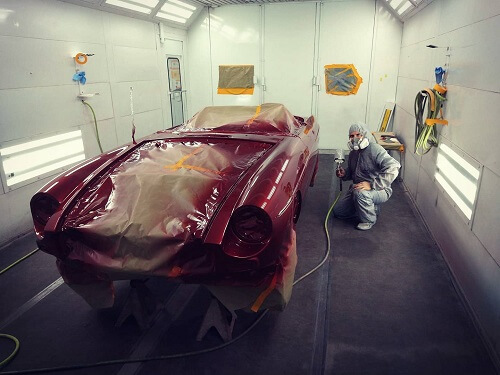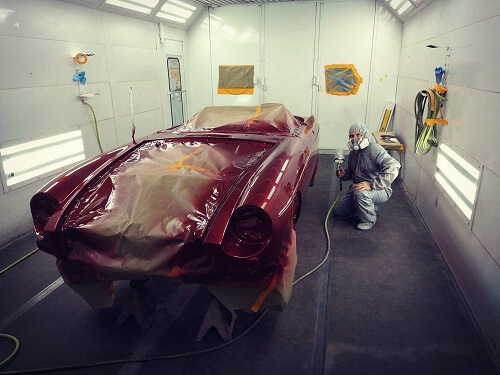 Whether you're restoring a classic vehicle or simply looking to transform an existing one, the project's success hinges on the facility you chose to perform paint and custom body work. 
We've created a shortlist of what you should look for in selecting a reputable paint and body workshop in Rowlett, TX.
1. Always Consider Quality Control
When looking for a shop to do custom auto body work, consider the quality and credibility of the repair facility. This means taking a closer look at the shop's tenure and the mechanics' certifications.
Tenure Matters
While anyone with the capital can start doing paint and body work, only those committed to excellence can keep the doors open. Thus, choosing an auto body repair facility with tenure would be best.
Accelerate Auto Repair opened a state-of-the-art, 20,000-square-foot facility in May 2016. Since then, we have become the premier destination for paint and body work in Rowlett, TX. 
However, the facility's tenure isn't the only thing that matters. The experience levels of technicians matter more. 
Because of our dedication to excellence, we naturally attract the best and most experienced vehicle restoration technicians. Our vehicle restoration team offers more than 100 years of collective experience.
Credibility Matters
Your vehicle is the second-largest purchase you'll probably make in your lifetime. You shouldn't trust it to just anyone. 
Thus, choose a custom body work facility with credibility. One way to do that is to look at the credentials of the mechanics.
At Accelerate Auto Repair, our technicians boast dozens of professional certifications.
Besides the Automotive Service Excellence (ASE) certification, our mechanics have earned the highly-coveted Inter-Industry Conference on Auto Collision Repair (I-CAR) certification. 
For more than four decades, the I-CAR program has been centered on educating and supporting the highest standards of auto body repair work throughout the industry.
2. Ask for References or Customer Testimonials
While many paint and body shops in the Dallas and Rowlett, TX area are credible, there are—of course—bad apples. The only way to gauge the craftsmanship of such shops preemptively is through customer testimonials and references.
To get started, simply ask the mechanic about customer testimonials. You can take it further by asking to speak to previous customers. If the shop owner is reluctant or can't produce any previous customers willing to speak on their behalf, you should move on.
3. Does the Auto Body Shop Offer a Consultative Process?
Going through vehicle restoration can be intimidating. Some shops performing custom body work offer little to no guidance or support. 
This may be okay for those who are already experts but not for most people. This can lead to ill-informed decisions that may contradict your larger goals. For example, some vehicle modifications are illegal and can cause your vehicle to fail the state inspections.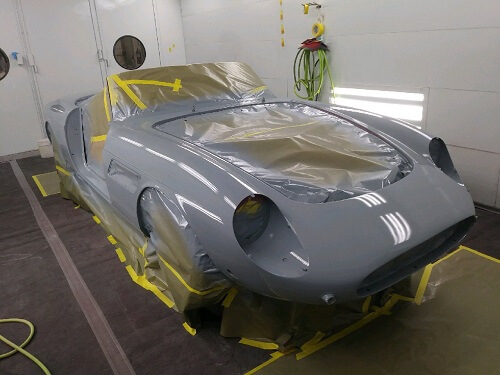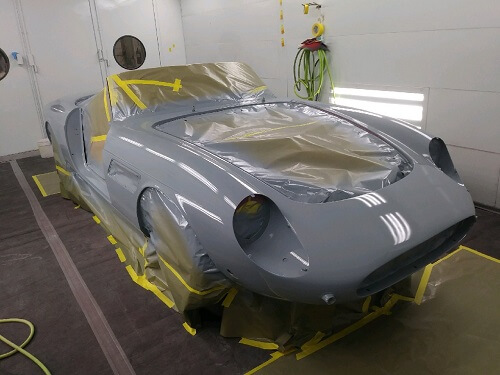 At Accelerate Auto Repair, we offer a comprehensive consultative process to help you see the bigger picture. We will help you think through all parameters, like the modification's legality, safety concerns, impact on suspension, and more. 
We specialize in both:
In either case, we will get to know you and your goals to help transform your dream into your reality. 
Whether you want minor paint and body work after a fender bender or more extensive custom body work, Accelerate Auto Repair will be with you every step of the way.
Contact Accelerate Auto Repair in Rowlett, TX for the Best Paint and Body Work
Accelerate Auto Repair is the leading repair, collision, and custom body work center in Rowlett, TX. 
We are proud to boast over 100 years of collective experience. Our mechanic utilizes the latest and most advanced equipment to perform world-class vehicle restoration projects, paint and body work, and more.
Contact Accelerate Auto Repair today for an appointment.
Had An Awesome Experience With Us Recently?
Have you recently brought in your vehicle to be serviced or repaired with us? We would love to hear all about it! Click the button below to leave your review.