Wait! Read This ...Before You Schedule Custom Auto Work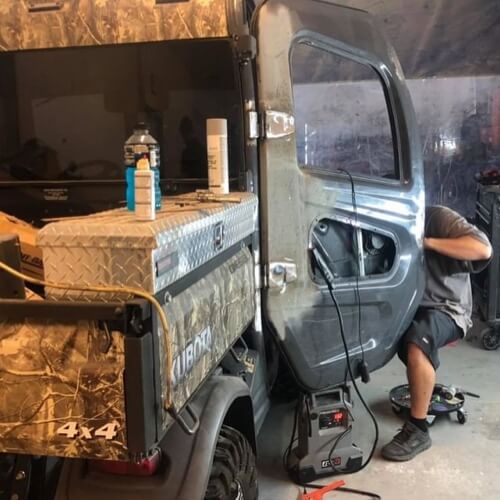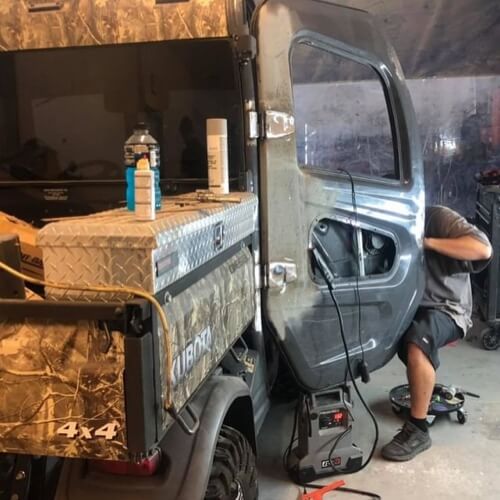 If you're ready to elevate your vehicle from whoa to wow, you're ready to have custom auto work! Whether it's a shiny new set of chrome or matte black rims or a dynamic lift kit for more mud-slinging, rock, crushing adventures, custom auto, ATV and UTV work can make your dream your reality.
However, before you schedule custom body work in Rowlett, TX, there are a few things you should know. As the leading facility for custom work in Rowlett, TX, we have outlined our top tips and best practices. Let's pop the hood and take a closer look at what you should know before you do custom auto work.
Your Custom Body Work Is Only as Good as the Mechanic
Without a doubt, the most crucial tip for scheduling custom body work is to choose a reliable, dependable, reputable facility. Your vehicle is the second largest purchase you're likely to make in your lifetime (after a home). Because of that, you shouldn't trust your vehicle modifications to someone known to perform custom body work under a shade tree.
Check Reviews & Social Media for the Custom Body Work Mechanic
Even if your custom auto work isn't being performed under a tree, it doesn't mean it's the best option. Not all legitimate facilities that perform custom body work in Rowlett, TX, are created equally. One way you can determine who's hot and who's not is from their custom work reviews.
Take the time to do your due diligence and research the facility on social media, including Instagram, Facebook, and Google. You should ask for previous pictures, videos, and other supporting material. Can't find information on social media or reviews? You should keep on trucking.
Not All Parts Are Created Equally…Either
Just as with anything in life, you pay for what you get. And if you're looking to save a buck, choosing cheaper, inferior parts isn't the place to cut corners. This doesn't mean you have to select the most expensive components.
However, opting for a part or component solely based on a low price will usually cost you more in the end. Instead, the best solution is to work with the custom work mechanic at Accelerate Auto Repair to select quality parts. The best, most dependable parts will offer you some sort of warranty, which can act as an added peace of mind.
Are Your Modifications Legal?
One of the most significant downsides of selecting a questionable custom auto work facility or mechanic is they cannot consult and guide you through the process. First and foremost, not all vehicle modifications are legal. And you should know this before shelling out your hard-earned dollars.
Certain types of engine and performance modifications may violate laws in Rowlett, TX. For instance, if you have a performance mod and your vehicle will not pass the state inspection test, it's all for naught. For this reason, it's imperative to choose a custom modification facility that understands Federal laws, state laws, and laws right here in Rowlett, TX. Failure to do so can lead to a significant modification of your wallet — and that's all.
Don't Forget About Safety
The right custom modifications can bolster your vehicle's handling, braking, and appeal. However, your safety can be significantly compromised with poor quality parts and improper installation. In either case, you should know, and your mechanic should communicate these considerations with you. Unfortunately, this doesn't always happen. Make sure to discuss any safety concerns you have with your mechanic before starting any custom auto work. You should also ask about the impact on your suspension and overall vehicle drive.
Contact Accelerate Auto Repair for Expert Custom Auto Work
At Accelerate Auto Repair in Rowlett, TX, we boast more than 100 exceptional years of combined experience performing custom auto, ATVs and UTVs work, as well as vehicle modifications. We offer a full range of restoration services on classic vehicles, collision repair, off-road vehicle modifications, and more. In addition, we have the expertise and technology to perform expert custom auto work on domestic as well as foreign vehicles, including European models like:
Simply put, we are the leading repair, collision, and custom auto work center in Rowlett, TX, and beyond. Contact us today.
Had An Awesome Experience With Us Recently?
Have you recently brought in your vehicle to be serviced or repaired with us? We would love to hear all about it! Click the button below to leave your review.