Nitrous: There's Nothing Funny About This Speed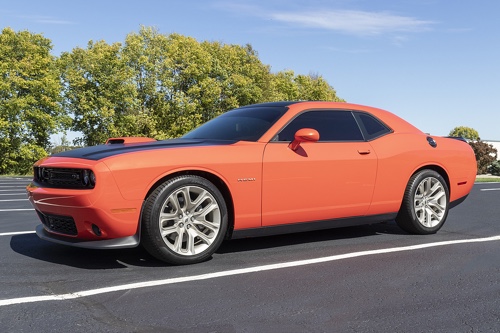 Everyone is laughing, but no one has told a joke: there is nothing funny about speed! You get it? Nitrous oxide —laughing gas… nevermind. In either case, if you're looking to add some oomph to your get-up, the team at Accelerate Auto Repair can help with nitrous. Introduced to the mainstream world with the 2001 Box Office smash hit Fast and Furious movie (or epically continuous series of films), nitrous or NOS is an additive that can quickly add unrivaled performance to your vehicle.
Without further ado, let's take a Fast Five-minute look at nitrous (warning…corny Fast, Furious wordplay below). But if you don't need the overview, reach out to the nitrous mechanic at Accelerate Auto Repair today.
What Is Nitrous?
Nitrous Oxide is a non-flammable and colorless gas that may come with a mildly sweet taste and odor. Also known as N20, NOS, nitrous, and laughing gas, Nitrous Oxide has been used by dentists as a painkiller or anesthetic during surgical procedures. However, when nitrous is added to carburetors, it has an entirely different Turbo Charged effect on your vehicle.
The purpose of a nitrous system is to bolster the output of power and performance of your engine. This is accomplished by increasing the amount of fuel available to burn and increasing its oxygen supply. While this sounds relatively simple, the nitrous system has several parts and components that must seamlessly work with impeccable timing to achieve the desired results. And to achieve the required timing and performance, it's imperative to have your nitrous installation performed by an experienced mechanic.
What Are the Key Parts and Components Involved with Nitrous Installation?
Now that we've given a general explanation of nitrous that we hope wasn't 2 Fast 2 Furious, let's explore the most common parts and components involved with a nitrous installation.
The bottle of

nitrous

. Yep — you guessed it. This is the tank that houses the pressurized

nitrous

in liquid form.

The

nitrous

plate. The NOS plate is where

nitrous

and extra fuel are injected. It's situated between the intake manifold and the throttle body.

The feed line. Since

nitrous

tanks are often situated in the vehicle's rear, the

nitrous

feed line supplies liquid to the

nitrous

plate for injection.

Brass jets. These brass fittings feature small holes that allow different amounts of fuel or

nitrous

to flow through them. Large brass jet holes allow more

nitrous

or fuel to flow, which means increased

performance

. Your brass jet fitting will be based on the

performance

desired.

Fuel Rail Adapter. The

nitrous

fuel rail adapter mounts between the fuel rail and fuel line. It enables the

nitrous

plate to access the fuel line.

Electrical components. There are a host of different wires, electrical relays, sensors, and more employed to activate the exhilarating

performance

you desire in a nitrous installation.
Your nitrous installation may or may not feature purge valves. In addition to head-turning aesthetic appeal, purge valves can help ensure nitrous is sprayed immediately into the nitrous plate with precise timing.
Contact Accelerate Auto Repair for Nitrous Installation in Rowlett, TX
Now that you are a nitrous installation savant and ready to star in Fast & Furious Infiniti Stone, here comes the hard part: choosing the best nitrous performance installation in Rowlett, TX. At the same time, you must consider which nitrous system will work best for your vehicle and engine.
Fortunately, the expert nitrous mechanic at Accelerate Auto Repair can help. As the nitrous experts in Rowlett, TX, we will help guide you to the best solution. To date, we have performed countless NOS installations. We will leverage our more than 100 years of experience to help you achieve the heart-throbbing performance your heart desires.
Contact Accelerate Auto Repair today for expert nitrous solutions.
Now that the explanation is out of the way let's talk about the worst installment of the iconic series…Fast & Furious Presents: Hobbs & Shaw.
Had An Awesome Experience With Us Recently?
Have you recently brought in your vehicle to be serviced or repaired with us? We would love to hear all about it! Click the button below to leave your review.